Crypto Dads
Each dad found themselves in the midst of a midlife crisis and fell into the dark abyss of shit coins and expensive jpegs of rocks. Some made it out with diamonds, and others never recovered.
Join us on our journey & experience a thrill that you haven't had since a midnight launch party at Gamestop.
Having a CryptoDad grants you creative and commercial use. You earned it champ.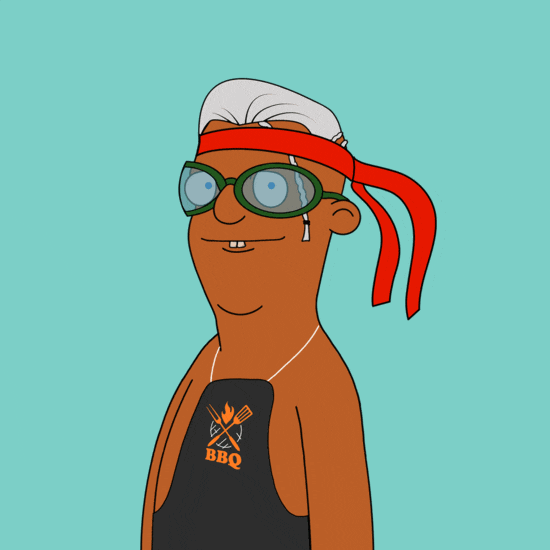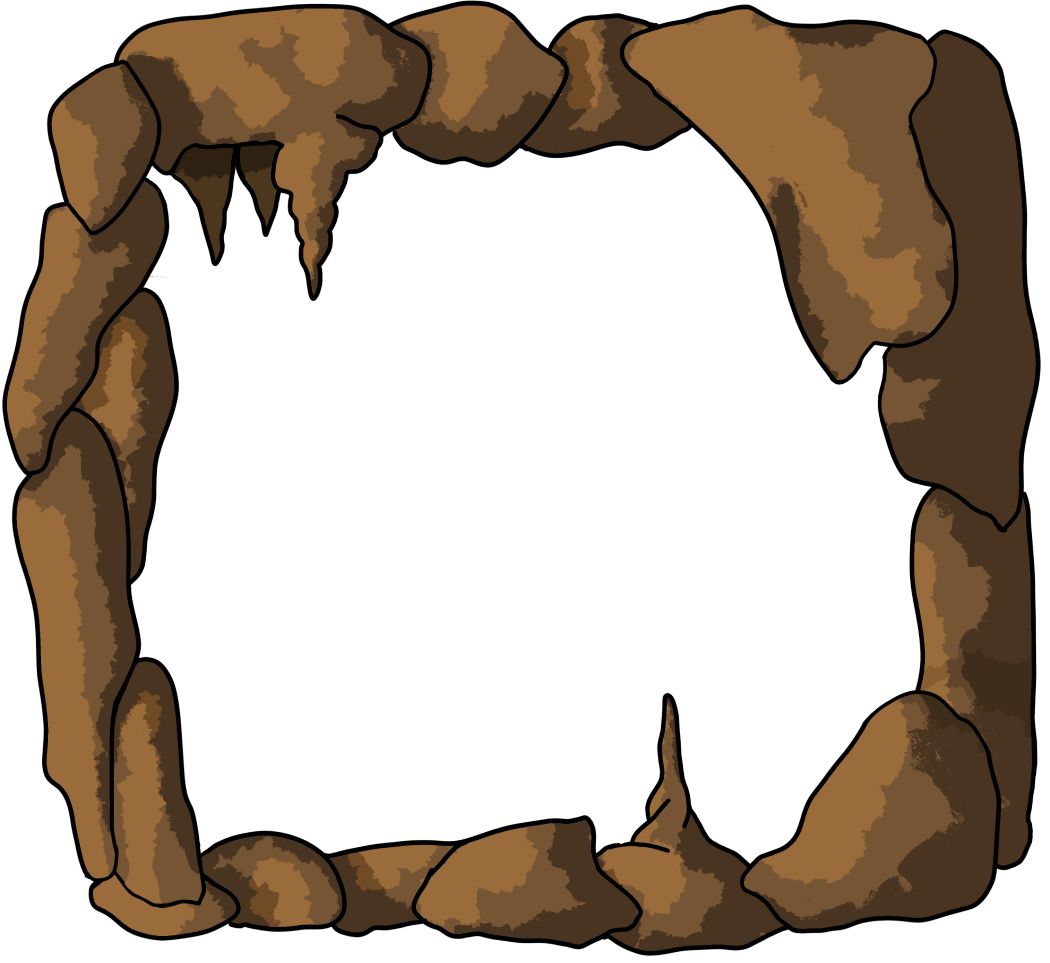 Crypto MOMS
CryptoMoms is 8,791 randomly generated & unique art pieces carefully chosen by some of the greatest Moms themselves. CryptoMoms will be included in the Gaming & Metaverse utility being developed for CryptoDads & they will also be getting their own unique utility alongside this.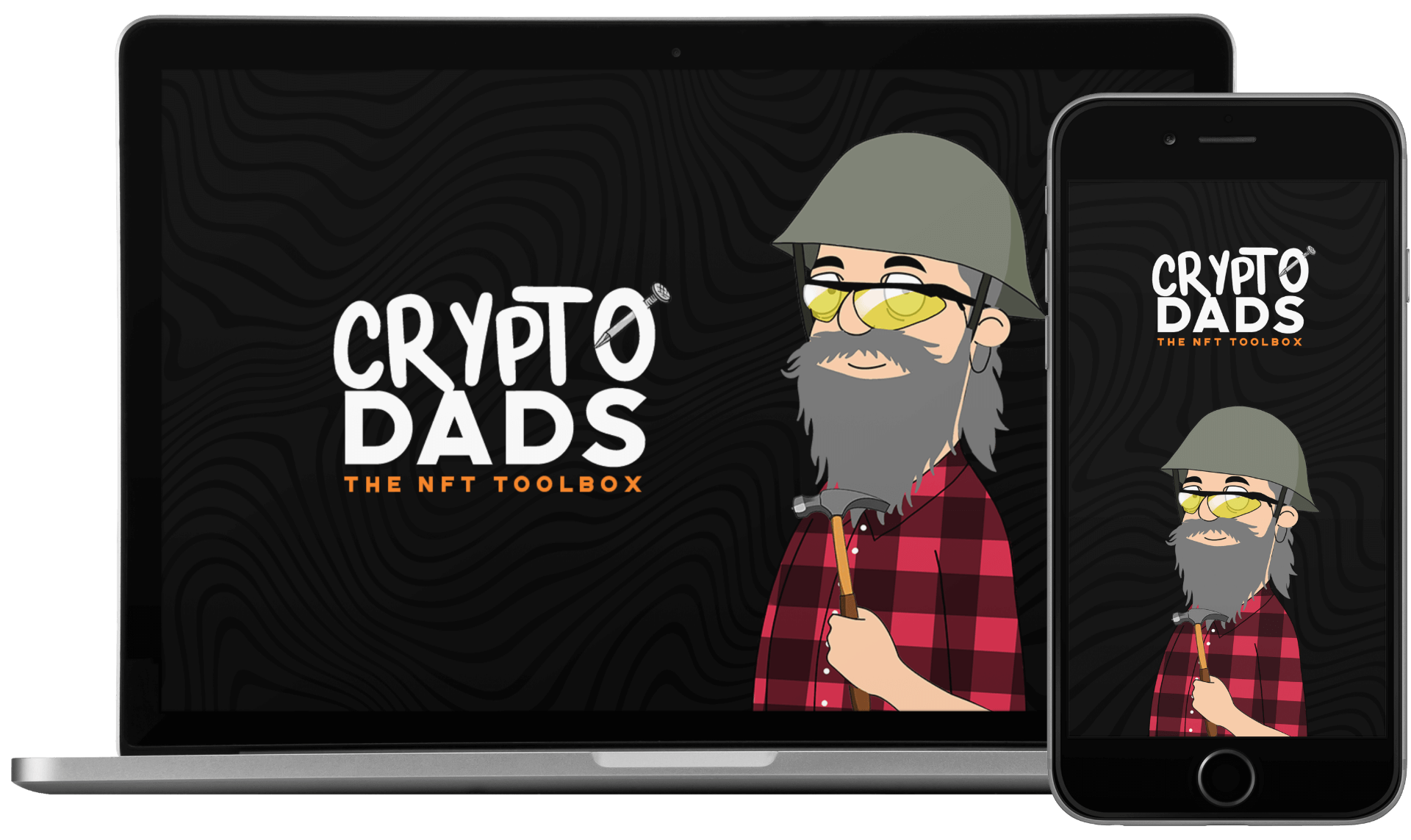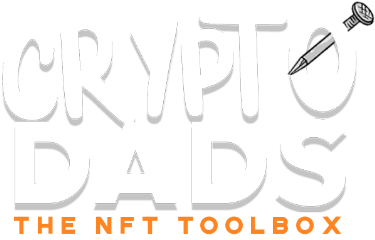 Let's be honest – Getting started in the NFT space can be extremely overwhelming and causes a large barrier of entry for those wanting to get involved. We have developed "The NFT ToolBox" step-by-step training program for the entire NFT space that will cover the basics of getting setup, how to buy, how to sale, & what to look for in projects. We are extremely passionate about the Crypto & NFT community as a whole and believe this is a great way to educate newcomers and promote mass adoption.
Our Roadmap Completion
Some of our team's inspiration for launching CryptoDads was making an impact on lives across the world. We are proud to say that we have accomplished a lot of amazing things in the time that we have been around. We're excited to keep building! #BIGDADENERGY
Donate $30,000 to Men's Mental health

Officially Launch CryptoMoms NFT Collection

Launch Limited Release CryptoDads Energy Drink

Dr. Squatch x CryptoDads partnership
Our 2022 Vision
Click on the floating land and cave below to view our phases/goals for 2022.
Phase 1

Acquire Sandbox &
NFT Worlds land (Completed)

Release LaunchPad (Completed)

Hold First IRL Event (Completed)

Phase 2

Build out NFT Worlds (In Progress)

Launch Phase 1 of Play To Earn NFT World to Players (Completed)

Launch Phase 2 of NFT World to Players (In Development)

Phase 3

Explore CryptoDads
Animated Series

CryptoTots Release (Subject to change based on utility & market health)

Lawn Mower Racing Game (In Development by NVRland Labs)
Honorary Dads
Our Honorary Dad collection consists of amazing & influential individuals who mean a lot to the CryptoDad community! Each one of these Honorary CryptoDads have been accepted by the individuals themselves and this collection exists separately from the original CryptoDads.
Crypto dads merch
5-7 Day Shipping | Coinbase Pay Available | Ships Worldwide 100% of profits go directly into the CryptoDads Community Wallet
Queen Russkiy

Co-owner. COO/Product Management Executive. An incredible CryptoMom and ambassador for women in Web3.

The Grill Sergeant

Co-owner. Our Juggernaut of Customer Acquisition and Partnerships. CryptoDad, husband, and apron connoisseur.

Waking The Echoes

Co-owner. Husband and Father of 4. Web3/EVM developer that can't stop dreaming of how blockchain and NFTs will revolutionize the future.

Stephen Miller

Co-Owner. #girldad. Entrepreneur and Developer driven to innovate and build the guide-rails that on-boards the masses to the NFT space.

Cameron Harki aka AKcam7

Co-owner. Husband & Father of 2 beautiful children. Social Media Guru/Community Manager.

LEYA

CryptoDads and CryptoMoms Artist & Designer. The incredibly talented artist and creative genius behind each of our collections.